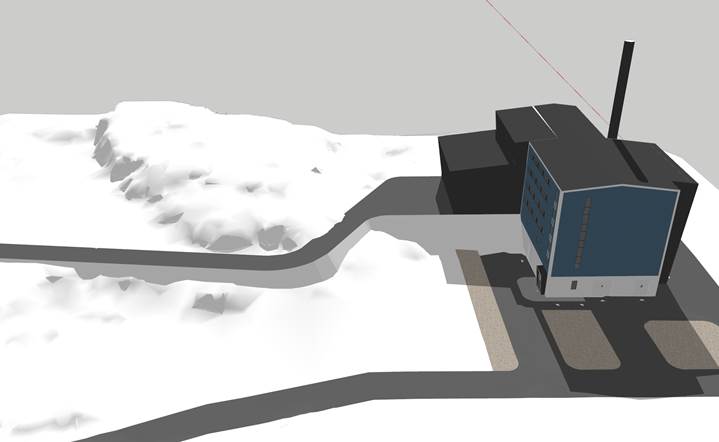 Ikuallaaviup inissinneqarnissaatut siunnersaat
Sisimiuni ikuallaavissap sumi inissinneqarnissaa suli aalajangerneqanngilaq. Assimi qulaani takutinneqartutut inissiiviusinnaasutut siunnersuutit marluk tiguneqarnikuupput
Forslag til placering af forbrændingsanlægget
I Sisimiut er det endnu ikke besluttet hvor det kommende forbrændingsanlæg skal placeres. Der er kommet forslag om to mulige placeringer som vist på billede ovenfor.
Proposals for the location of an incineration plant
The location of the planned incineration plant in Sisimiut has not yet been decided. Two locations have been put forward, which are shown in the image above.